Angling for Success in KS3!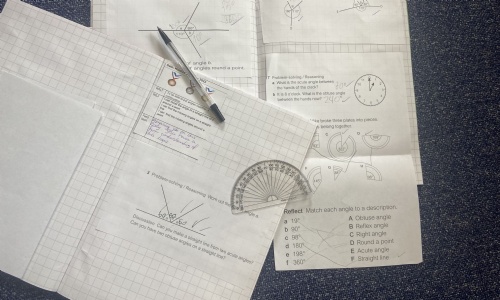 Learners in KS3 at the Acorn Centre have been working very hard on their maths work this term.
They have been focussing on angles, building their skills to identify types of angles, using protractors to measure obtuse, acute and reflex angles, as well as measuring angles on around a point. Every KS3 learner showed fantastic progress and great understanding of the subject, even making it extra fun by pretending to be the points on the compass to demonstrate the different types of turns. Well done learners!