CEO Letter to parents & Carers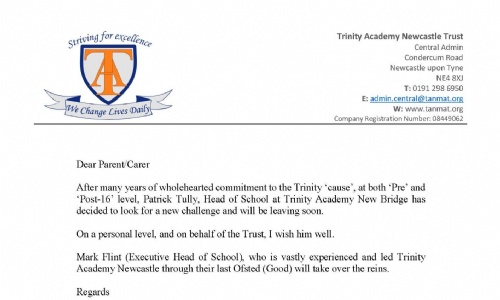 After many years of wholehearted commitment to the Trinity 'cause', at both 'Pre' and 'Post-16' level, Patrick Tully, Head of School at Trinity Academy New Bridge has decided to look for a new challenge and will be leaving soon.
On a personal level, and on behalf of the Trust, I wish him well.
Mark Flint (Executive Head of School), who is vastly experienced and led Trinity Academy Newcastle through their last Ofsted (Good) will take over the reins.
Regards
Bill Curley
CEO of Trinity Academy Newcastle Trust