Cleaning Up Our Surroundings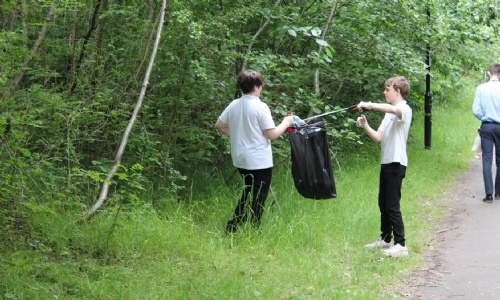 Some of our learners have been helping with a local litter-pick; helping to make one of our most important local landmarks look its best.
Seven learners from across the school went to Hylton Castle to meet two of the team responsible for maintaining prestigious sites right across Tyne and Wear. They joined up with a team of local volunteers who meet every week at the site and set off along the dene collecting a variety of rubbish on their way. It got quite competitive too… the most eager learner ended up filling four bin bags!