Daniel's Cookies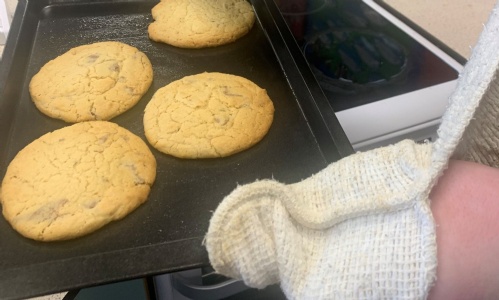 Today, rumours circled around school claiming that one of our KS4 Food Pathway learners was baking cookies that were softer, sweeter and tastier than Millie's Cookies!
As the comforting smell of home baking swept through the school, staff and learners were all lining up - offering their services as taste testers!
Trinity's top baker, Daniel, showed great kindness and allowed all who wanted to, the opportunity to taste test his perfectly shaped, perfectly baked cookies! Although, his secret recipe is remaining tightly under wraps!
They were delicious!