Data in real world situations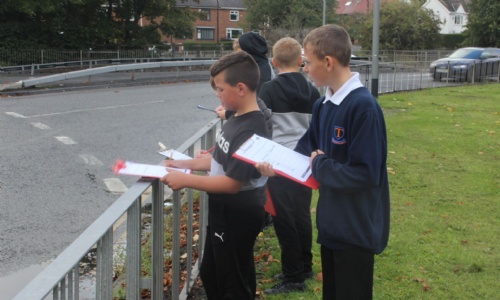 To complement the current Maths topic of data handling, Year 7 learners went to Chester-Le-Street to monitor traffic flow on the busy A167.
The learners recorded the frequency of different vehicle types at the roundabout close to the cricket ground.
Having recorded the raw data, they will be asked to choose the most suitable formats to represent their findings and to create graphics to display the information.
They worked quickly and earned themselves a little reward time in the nearby park.