Drop Everything and Read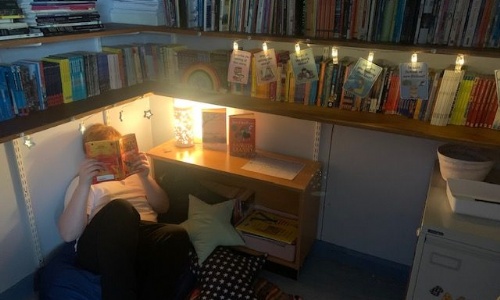 Learners have enjoyed accessing the library to complete their reading this week! Whilst reading intervention takes place in the library, guided reading and silent reading for pleasure are encouraged during lesson time.
Here is a learner in the micro-library in the English classroom cupboard! Group 5 have named it 'The Reading Den!' The Reading Den is becoming a popular place to seek calm and relax with a good book.