Enrichment | Chocolatiers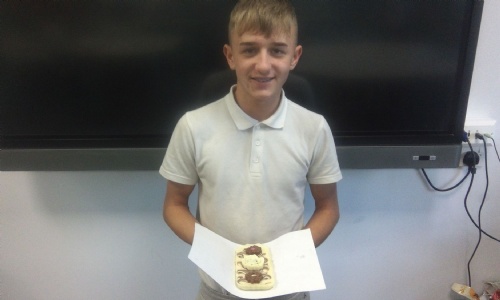 Today in Enrichment our Food Technology group learners became budding chocolatiers and created their own chocolate inventions.
Working together they created some delicious treats to share with their friends and take home. They used a variety of skills including Melting, Swirling, and moulding chocolate. Mr Walker and Miss Wilson were once again blown away by the learner's attitude towards their learning.
A special well done to Luke who created an outstanding marbled, flower chocolate bar. Luke also helped a few of the younger learners with their skills. Well done Luke!