Food Safety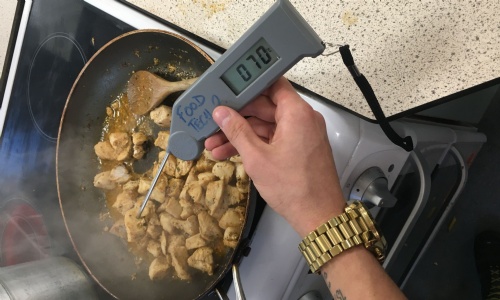 Food Technology learners have been learning about the importance of preparing and cooking food safely.
Learners have carried out a range of practical and theory lessons where they have demonstrated their ability to work safely and hygienically.
Learners have also been shown how to use food thermometers. Luke, a KS4 Btec learner, explains: "chicken needs to reach a temperature of 75oC to be safe to eat".