Food Tech | Spaghetti Bolognese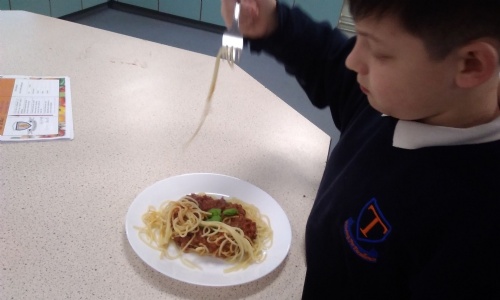 One of our learners in year 8 made a delicious Spaghetti Bolognese this week in Food Technology. He used many different skills to prepare this dish from scratch such as Boiling, Frying and using measuring tools.
He worked confidently and independently, and Mr. Walker was immensely proud of his achievements. Keep up the excellent work; you will be on Master Chef in no time.