Just Dance!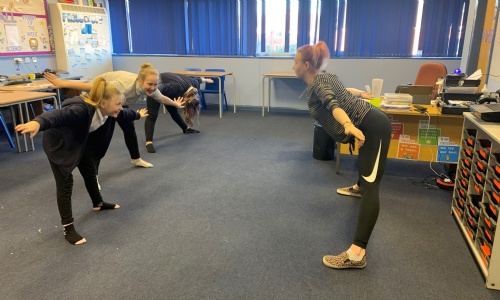 The amazing, multitalented, Miss Husband has been recruiting dancers for the new Dance after school club this week!
The learners have impressed Miss Husband with their timing, rhythm and kindness to each other. The learners started dance club with a fun warm-up then began learning a routine.
The sound of laughter and music showed that everyone in the club was certainly having a great time! Lily said it was "the BEST!"
We can't wait to see how the learners progress with their routine!