KS3 Footballers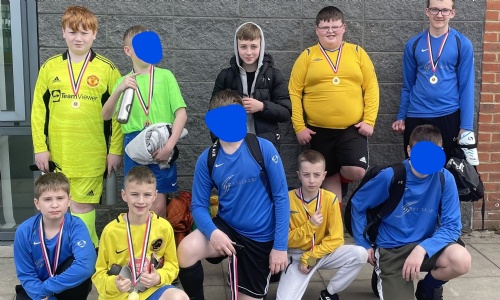 Our amazing KS3 football went with Mr Hudson to compete in a junior level football competition today where they played against other school.
The boys played extremely well as a team to play in 9 matches. They ended the day winning 5 games, loosing 3 with 1 draw.
Mr Hudson commented on how well the team worked together, communicating with each-other and discussing and sharing tactics.
Brilliant sportsmanship was shown by all and the boys returned to school with medals for taking part.