Meet our Staff – Miss Martin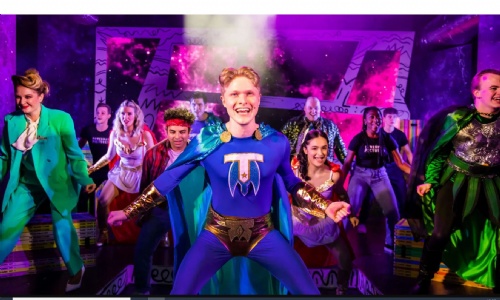 One fact about Miss Lisa is that she loves the theatre. This year alone she has seen 20 shows!
Earlier this month she travelled to London to see Eugenius! The Musical. Eugene is an average teenager living in 1980's America. A self-confessed geek, he spends his days dreaming and drawing comics featuring the invincible Tough Man. With the support of her best friends, Eugene is given the chance of his lifetime to visit Hollywood and let producers turn his comics into a Hollywood blockbuster. The path to stardom is anything but smooth. Eugene's life is turned upside with the arrival of evil Lord Hector straight from the pages of his own creation. Eugene quickly learns that there is a real Tough Man, right inside of him.
With a booming eighties power ballads, a small extremely talented cast and a powerful message that lingers long after the actors' bows, Eugenius is truly out of this world.
As they say Don't Shoot for the Stars, Shoot Higher!