National Poetry Day
To celebrate National Poetry Day this October, Group 11 used their knowledge of Gothic conventions to create acrostic poems about 'Gothic'.
Here are two petrifying poems: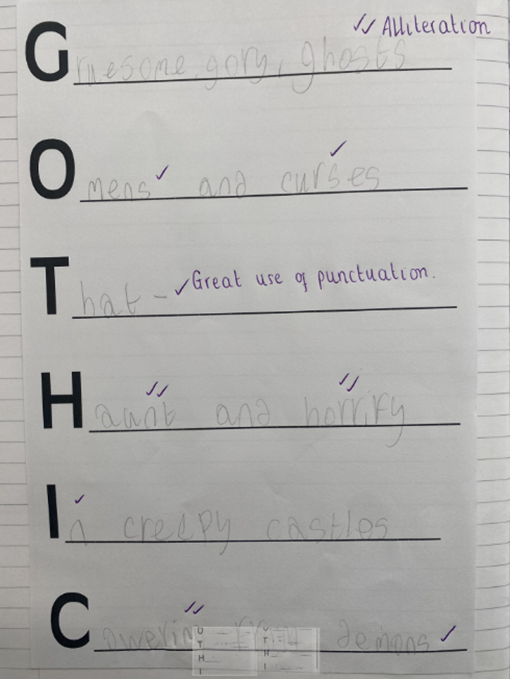 Gory gargoyles,
On top of
The old decrepit
Haunted House
In your nightmares
Cursing your life!!!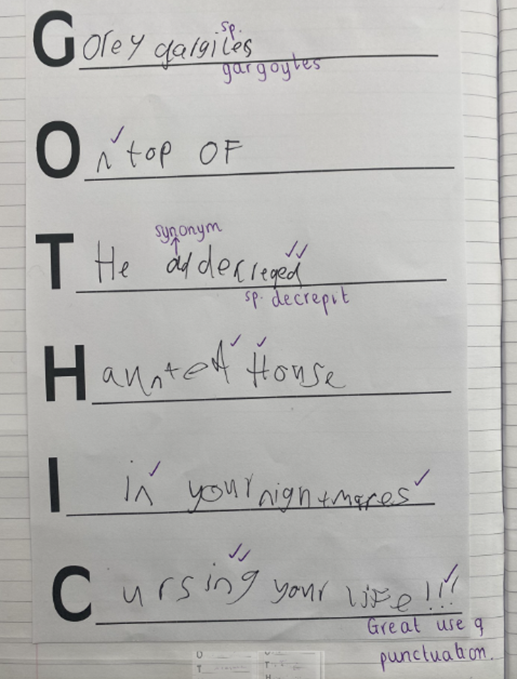 Gruesome, gory ghosts
Omens and curses
Haunt and horify
In creepy castles
Cowering from demons.