Onions have layers?!​​​​​​​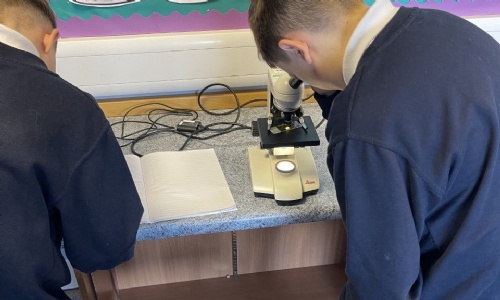 This week in science lessons, Mr McCoy, along with group 2, have been learning about cells and their components.
After learning about different cells, the learners began investigating with microscopes. The learners learnt how to prepare a slide for analysis. This culminated in the observation of an onion cell. One learner commented on the fact that they were arranged like a brick wall.
They identified the nucleus, the cell surface membrane and the cytoplasm. Great analysis boys!