Professional Smoothie Makers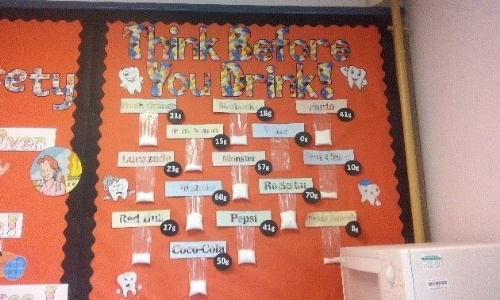 In Food technology this week our Year 7 Learner's became professional smoothie makers after their attention was drawn to a sugary drinks display in Mr Walker's classroom.
We decided to investigate further to see what was really in our drinks and to "think before you drink". Learners decided it would be much healthier to make fresh smoothies with real fruit. Tyler decided it would be even healthier if we all included 5 different fruits so it would count as our 5 a day. All the learners were amazed at how tasty the smoothies were and they really enjoyed making the smoothies in the blender.