Remembrance Day 2021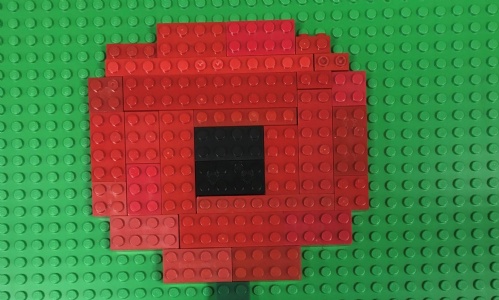 Today New Bridge learners celebrated Remembrance Day within their tutor groups.
Learners and staff all participated in a 2 minute silence lead by Mr Tully, at 11 am to think about and remember the people who have died in wars around the world.
Remembrance Day marks the day World War 1 ended, at 11 am on the 11th day of the 11th month in 1918.
Learners in KS3 looked at the poppy in greater detail and why it is used as a symbol of remembrance.
Bobbi-Leigh explains "People wear poppies because they grew on the battlefields in WW1."
Elleleigh added " The poppies then became a symbol of the War. The poppies that are sold help war veterans."
Learners then created their own poppy art to celebrate Remembrance Day in a medium of their choice.
Jasmine's LEGO creation was very impressive, but it was lovely seeing all children explore the art materials on offer to produce a meaningful piece of work that they were very proud of.