Sensory Boards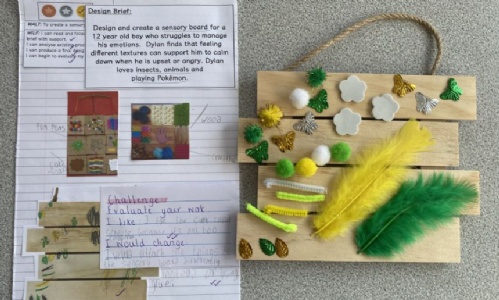 Year 8 learners have been busy creating sensory boards as an introductory topic for DT this week. Learners followed a design brief, carried out market research, and then created an initial design idea before making a final product.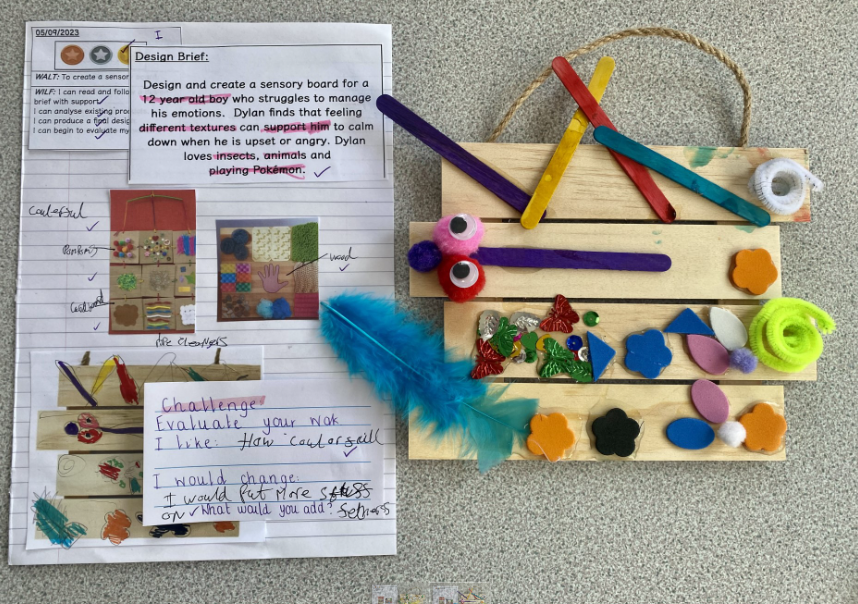 It was lovely to see the creativity flowing and the many different ideas the learners had; all following the same design brief, but creating individual designs and unique boards!
At the end of the lesson, the learners then gave each other kind, helpful and specific feedback to support in evaluating their own work.
Learners were able to recall key vocabulary learnt from last year such as "prototype", "product" and "specification" as well as suggesting many ideas for how they could've improved their designs and creations using different "materials."