STEM Challenge at New Bridge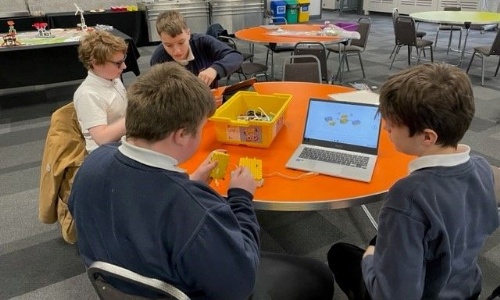 Learners from Y9 at Trinity Academy New Bridge are taking part in their First LEGO team challenge. In school, the learners have been introduced to science, technology, engineering and maths (STEM) through fun, exciting hands-on learning.
The learners have been gaining real-world problem-solving experience through a guided, global robotics programme, helping our learners to build a better future.
On January 24th we had an opportunity to attend a drop-in session at Nissan to get some final hints and tips before our competition date on the 9th of February.
The final test of their work comes at the Robot Game table, where they race against the clock for a personal best score and the chance to advance to a local championship. We will keep you posted as to how we got on.