Sumi-e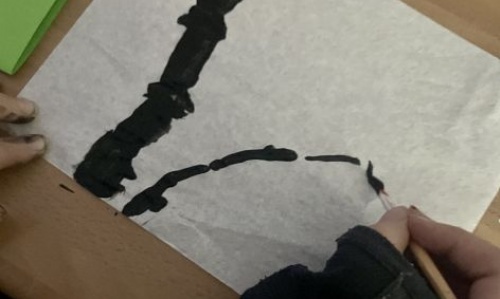 This half term in Topic, we are looking at Japan and Japanese culture.
Today, we continued learning about a traditional art style known as sumi-e (ink art). After looking at different examples, we decided to focus our own artwork on bamboo shoots, which was a popular theme we had identified in many of the artworks.
Traditionally, sumi-e would be created using rice paper which is a very thin, textured paper so to re-create this we used baking parchment.
When we had all completed our own bamboo shoot sumi-e drawings, we matched our drawings together to create a collaborative artwork.