T-shirt Printmaking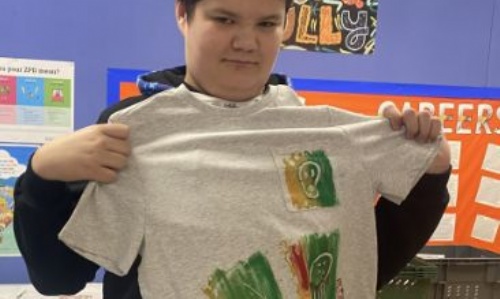 This half term in Art lessons, Group 11 have been exploring printmaking. We have created relief prints, monoprints and cut-out prints - each time experimenting with fabric paint, acrylic paint and fabric pens.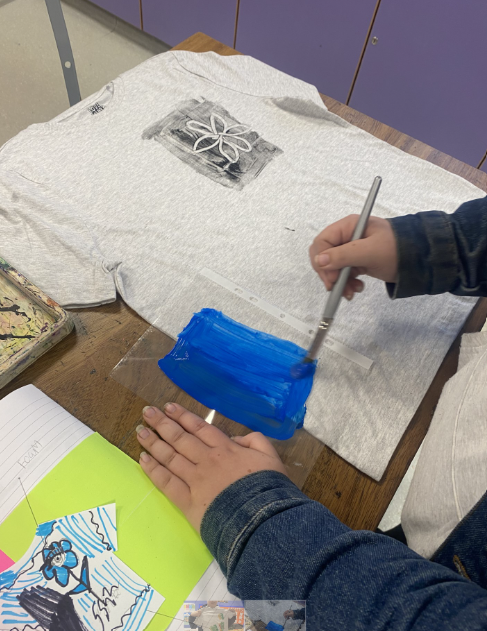 Learners have produced a range of samples on paper, cotton and Hessian fabrics and noted that simple designs and darker colour paints create the most effective transfers.
Today, learners put their skills to the test by creating a Halloween t-shirt to wear at our Halloween party!