Trinity Academy New Bridge VEX IQ Team 2022/23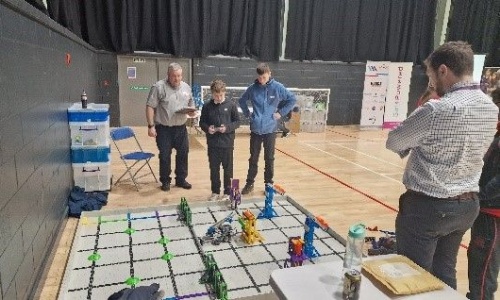 The VEX IQ Competition: Slapshot
Learners from Trinity Academy New Bridge recently competed in the 2023 Applied STEM learning for Computing Slapshot competition at Nissan Sunderland. Having worked hard in programming and building their robot for the day of the competition, they were ready to face competitors from other schools also participating from all over the North of England.

They did an outstanding job and made us proud by competing in the "Robot Skills Challenge" where one robot takes the field to score as many points as possible, in one of their many matches they scored the highest points of the day.
They showed outstanding team-building skills and socially engaged with other learners from schools that were in attendance and had an absolute blast, leaving the event asking when they can enter the next competition.
"Well done guys I am so proud of you all".