Visual Timetables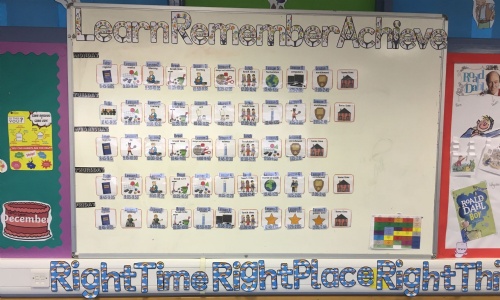 To support our trauma-informed practice here at TANB, classrooms are making use of the wall space to include visual timetables.
Visual timetables are an accessible way for learners to understand the structure of the school day and we have found their implementation has been both comforting and helpful for our learners, with reduced levels of anxiety.
As learners can look at the timetable display as many times as they need to, this has also meant lesson disruptions of learners asking repetitive questions about what is next, or when is lunch has been reduced and learners are able to reassure themselves by viewing their lessons and daily structure without causing any distraction to others.