Wanderers Swimming Gala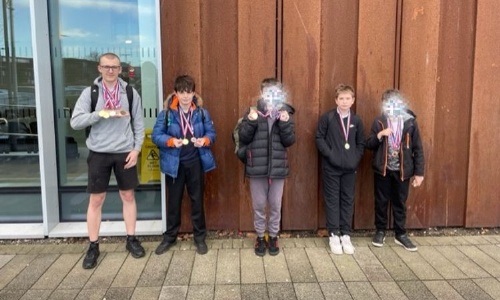 On Wednesday 11th January 2023 five learners took part in the annual Swimming Gala at Hebburn Pool in South Tyneside. The learners participated in a range of different events such as Front Crawl, Diving, Freestyle and Butterfly.
All of the learners enjoyed the Gala and represented school brilliantly showing excellent values such as teamwork, passion and determination.
The learners were able to swim a range of lengths and were successful in their attempts to win different events both individually and part of a relay team. The results were incredible with a total of 14 medals being won between the learners and a special mention must go to Tyler who came away with SIX individual medals, including 3 Gold Medals.