#WeLoveSunderland Competition!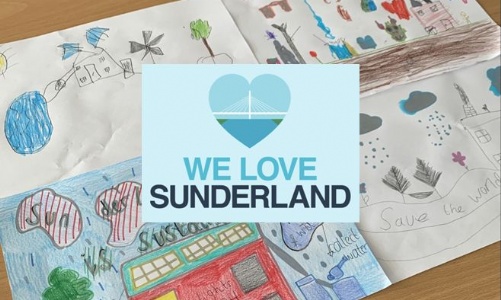 Our learners have been hard at work this morning creating posters for the #WeLoveSunderland Competition. The competition asks for learners to design a poster of what your 'Sustainable Sunderland' would look like.
We had a discussion about ways we can be and are being sustainable and our learners had some fantastic ideas about recycling, storing water, saving energy and using eco friendly options to create energy.
There will be two winners of the poster competition, one winner per age category and the two winning posters will be displayed around Sunderland during the last week of the We Love Cities campaign.
Good Luck!