Writing Role Models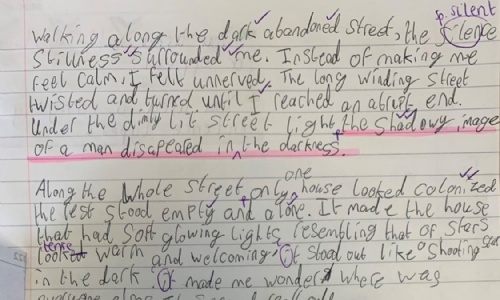 In English lessons, teachers will often model a writing task using the acronym WAGOLL = what a good one looks like! This helps learners to see detailed, quality examples of writing.
This half term, we have been trialling using examples of brilliant work from our older learners to support the teacher modelled WAGOLL!
Incorporating examples of work from learners they know from other years into the lesson, has shown to be a brilliant way to encourage sharing of work and to help build confidence in writing skills. Learners have been able to unpick skills and knowledge from each other and are learning to give kind, helpful and specific feedback to push their peers and their own learning on.