Year 8 Food Technology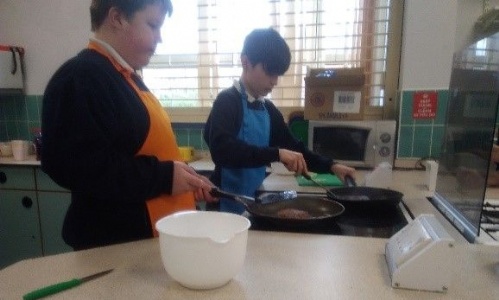 Year 8 have been learning about food production and what Primary and secondary processing is.
Learners identified food products and decided if they were Primary or secondary processed. Addison said "Wheat is turned into flour this is primary processing, and turning the flour into bread is secondary processing". The learners of group 5 then made handmade burgers using fresh low fat ingredients to make their burgers healthier. Burger king needs to watch out if these burgers are anything to go by. Mr Walker was incredibly impressed by the effort from group 5.