World Mental Health Day 2021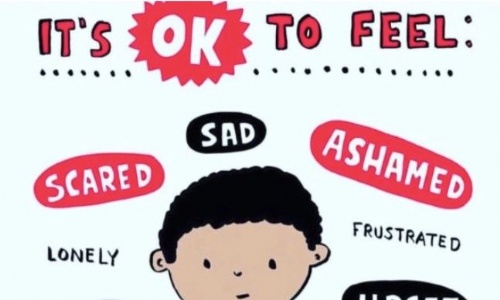 This week in school our learners have been taking part in activities related to World Mental Health Day. World Mental Health Day is a global event which aims to raise more awareness about mental health conditions.
Our Mental Health first aiders lead an assembly discussing mental health and advising learners about coping strategies, tips for well-being and where they can go to for help.
The message from our Mental Health first aiders was that mental health is something that affects everyone. It is completely normal to have a range of different emotions and feelings but if those feelings won't go away or start affecting day to day life that is when it is even more important to seek help.
Learners gave some brilliant advice to each other of what to do if you aren't feeling too great from telling a responsible adult, to spending time outside, listen to music and to always be kind and helpful to others.
In English lessons, Year 7 wrote a recipe for well-being and discussed what well-being and mental health meant to them.
If you are worried about your own or a friend's mental health make sure you speak to an adult you trust. There will always be someone who can help you.
https://www.youngminds.org.uk/