Archery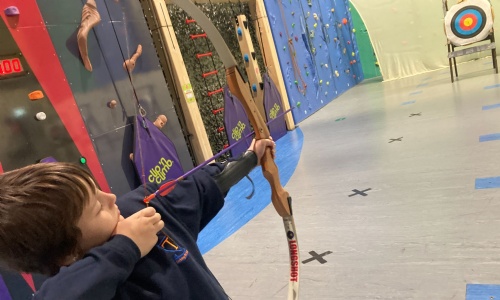 On Tuesday, learners were able to take part in a target Archery session. As seen at the Olympic and Paralympic games, archery is a fun sport for all, that involves shooting at targets at varying distances.
Archery helps to develop hand-eye coordination skills, muscle endurance as well as hand and body strength and flexibility. Archery teaches respect, discipline as well as promotes self-confidence, pride and achievement.
Learners loved having the opportunity to experience a new sport and smiled throughout!
Everyone put in a fantastic effort, but Michael managed to achieve the highest total score of 200 points!