Alfie the reading dog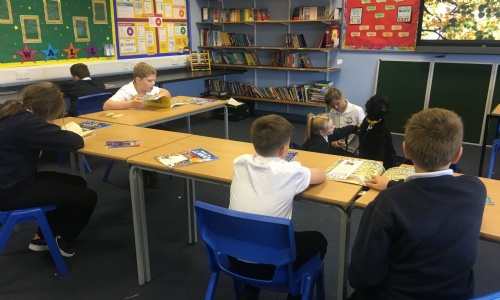 Today, Group 3 welcomed a furry, new friend who LOVES reading into our class!
Learners were thrilled when Alfie the reading dog joined us for our English lesson today. Noah said Alfie made him feel "happy and calm" and Ellie said she felt "so relaxed and calm" with Alfie in the room.
Learners enjoyed taking it in turns to read to Alfie individually and as a group. It was a wonderful relaxing lesson that the children enjoyed immensely.
Learners are already excitedly awaiting their next reading lesson with Alfie!