The Tudors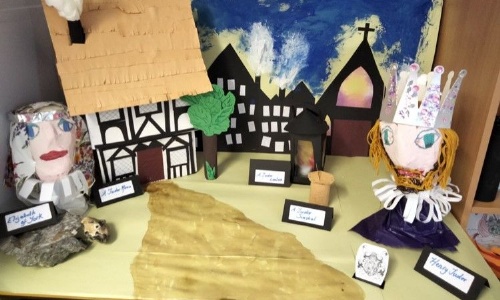 Group 14 have been completing work on The Tudors this week. The Tudors were a Welsh-English royal dynasty that ruled England and Wales from 1485 until 1603.
Learners researched life during the Tudor times and worked together to create a model of a Tudor Village.
Tudor houses are still recognisable across England today. They were typically half-timbered with wooden frames and are known for their 'black-and-white' effect. Keep a look-out next time you are out and about and see if you can spot a Tudor building!