ALL IN ONE Visit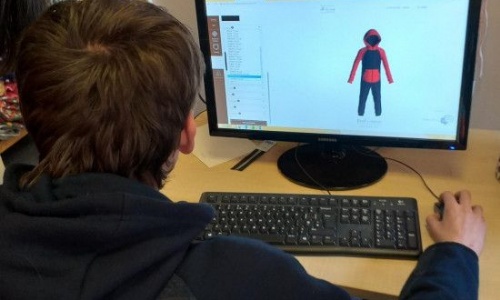 ALL IN ONE visit 4.3.20. Year 10 and 11's experienced a visit to the international factory in Ashington. Kate Dawson, Director of the company gave the learners a warm welcome. The learners were shown around each area and given the history of how the company came to being. (As a mother looking for a Onezy for her daughter), to starting the company up.
A very inspiring visit which was made more engaging when the learner was made aware of the famous people who use her designs.
The skills of the workforce was impressive and the Experience Board was encouraging for the workers to improve their skills.
Bradley was given the opportunity to design his own creation. Being made aware of each stage the garment would go through in each department before completion.
This eco- friendly company then donated a huge bag of materials to the school to see what the learners can create.