Virtual Fitness Competition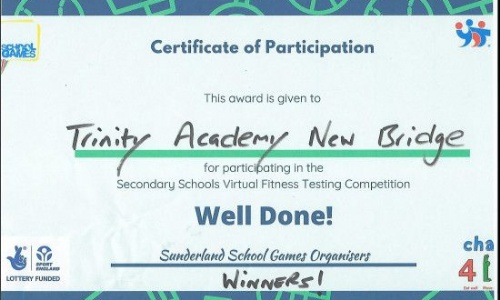 In the first term, our learners took part in the School Games Competition, which was a Virtual Fitness competition.
It required our learners to keep a record of their scores, times and distances and Mr Dimmick then presented these scores to the School Games Organiser, which they then calculated which schools had made the most significant progress and our learners came out on top across all areas!
Amazing considering it was judged from schools all across Sunderland! Our learners took part in running, jumping and strength tests - Congratulations!