Stress Awareness Drop-Down Day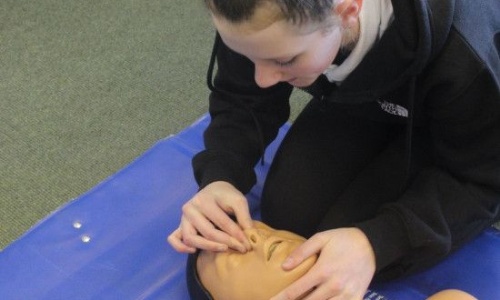 On Thursday 5th November, learners took part in a drop-down day, designed to raise awareness of stress and relaxation strategies they could use to promote healthy minds and bodies. Here are some photos from the day.
Overcoming Obstacles
44% of young people enjoyed Overcoming Obstacles the most, which was a PE obstacle course, designed to encourage perseverance, resilience and a 'can-do'.
Art Therapy
The theme in Art Therapy was Bubble Art, which was enjoyed the most by 24% of our learners.
Autumn Leaves
Our learners made creative collages using leaves, which are abundantly available at this time of year.
Alfie the School Therapy Dog enjoyed his day too. Here he is with Mr Tully, showing a learner the tricks he can do for a treat.
Alfie leaving the treat on his paw, until Mr Tully tells him to eat it.
Tea and Aromatherapy
Learners tasted different teas and learned about the beneficial, calming effects of teas such as chamomile. 20% of learners enjoyed Tea and Aromatherapy the most.
Basic First Aid
Learners learned CPR and resuscitation.
Finally, the last word goes to LM, a Year 10 learner who said the day had…
'It made me understand more about stress and how I could figure out an easier way to manage'.