Free School Meals | Christmas Half Term Vouchers​​​​​​​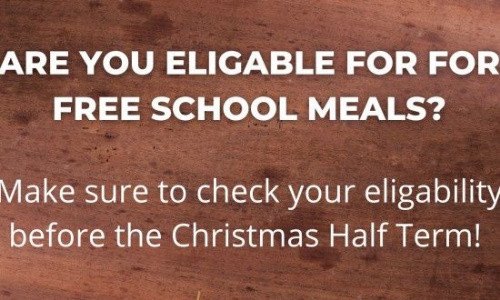 FSM Eligible Children.
Trinity Academy Newcastle Trust will be providing FSM vouchers over the Christmas period to those pre 16 learners with eligibility.
Non FSM Eligible Children.
If your financial circumstances have changed, your child may be able to get free school meals if you get one of the qualifying benefits and they are:
In government-funded education full time up to the age of 19, or
in a nursery class or nursery school and attending for full days.
You will need to get one of the following benefits:
Income Support
Income-based Jobseeker's Allowance
Income-related Employment and Support Allowance.
Support under Part VI of the Immigration and Asylum Act 1999
The guaranteed element of Pension Credit.
Child Tax Credit (provided you're not also entitled to Working Tax Credit and have an annual gross income of no more than £16,190)
Working Tax Credit run-on - paid for 4 weeks after you stop qualifying for Working Tax Credit.
Universal Credit - if you apply after 1 April 2018 your household income must be less than £7,400 a year (after tax and not including any benefits you get).
To apply for Free School Meals, please click on the link below (you do NOT need to do this if your child already gets FSM)
Newcastle Free School Meal Link