Construction BTEC 6th Form Bailey​​​​​​​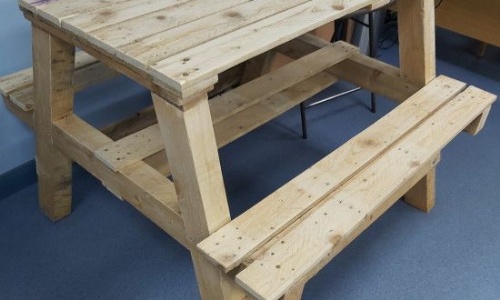 Bailey our 6th form learner has been doing a great job with his Level 1 Award in BTEC, after completing his woodwork assignments' he has made an outside picnic bench out of old recycled pallets. Which he has made a fantastic job of.
Group 1 made bird boxes and other small coffee tables in the construction room with other learners helping along the way.
A big well done to all!