Year 7 Learners Have Now Completed Their Mobiles​​​​​​​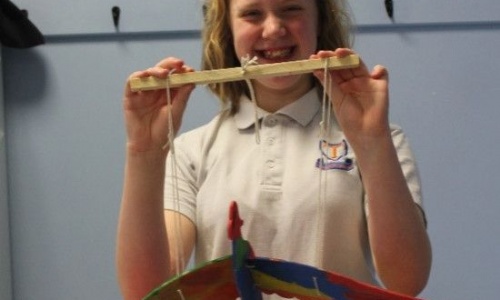 Learners started with a design of flying animals that were drawn out. They then transferred their design to the plywood before carefully cutting out and sanding down ready for painting.
After painting their designs they then assembled their mobiles, firstly marking and attaching the wings to the body. Then making sure the wings and body were balanced marking the wings to be drilled before completing.