Group 14 - Afternoon Tea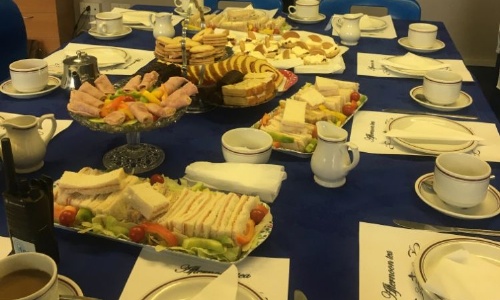 Mr Lawson and our new learners in Group 14 have been very busy this week working on a transition project which involved planning, making and hosting an afternoon tea party!
Learners showcased their English and ICT skills -writing a menu and composing beautiful invites to send to staff whilst also demonstrating superb catering and maths skills — serving with a smile and making sure there was enough food for everyone invited!
The aim of this project was to build relationships with staff in the main school building and alongside the academic learning completed, to also give the learners an opportunity to build upon their social and communication skills.
All staff agreed that Group 14 had worked incredibly well as a team and had put on a fantastic afternoon.
Thank you to Mr Lawson and Group 14 we can't wait for your next event!