Bushcraft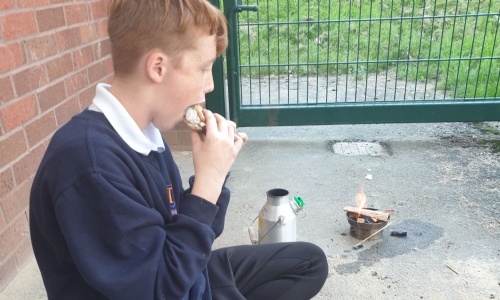 As an extension to our curriculum, learners have the opportunity to access enrichment lessons each week.
Enrichment programs aim to provide learners with opportunities to improve their social and communication skills whilst also building upon their self-esteem, confidence and emotional resilience.
Bushcraft, is a new and exciting option for learners this half-term and Mr Foley has provided a unique opportunity for students to develop practical skills in the freedom of the outdoors.
Bushcraft aims to provide the life skills needed to survive and thrive in the natural environment and Mr Foley has been very impressed with his groups enthusiasm, ability to follow instructions and the behaviour for learning when students have participated in challenging activities.
Over this half-term, learners will be able to make and maintain fires, forage for safe to eat wild food and find and create adequate shelter.
Not everything can be taught in a classroom, and we believe some of the most important life skills are best learnt outside!
Thank you to Mr Foley for providing an unforgettable experience for learners.